Oh man 2010 you went by so fast aaaaaaaaaaaaaaaa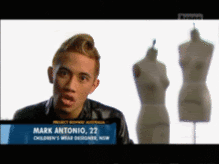 Anyway, yeah. Happy new year, guys!
I guess 2010 was okay. Met
a lot
of great people
on the Internet lol
, finally got a PS3, obtained Blazblue, actually got into Sengoku Basara rather than admiring it from afar like I've been doing before, finally finished Michiko to Hatchin, somehow went on a huge nostalgic trip and started watching DBZ again, got accepted into university, did lots of fagging upon fagging about lots and lots of fighting games, got my first hack-and-slash game (aka Samurai Warriors 3!), got my drivers license, and started rping, too (and it's fun, though I think I'm terrible at it haha). That's....all I can remember and that was probably the longest sentence ever. 2010 you were pretty solid, I guess. Here's hoping 2011 is a fun year, too!
Edit - Oh. Also forgot to mention I went to my first animu convention, too. It was cool beans.